Gardening Covered
Everything you need to have a successful garden!
Online Support
Get you gardening questions answered by our in house gardener, Keith!
Dispatched within 24 Hours
2 - 3 days delivery from time of order
Who we are
UK and World Patents Approved and Pending
We are small family firm just starting out in the business we aim to provide top  quality gardening materials at a price the public can afford, The Garden Cloche advertised are my own design.  I am also introducing you to the  AA Grade Fibre Rods these are a must for the garden, versatile, don't rot, very robust, long lasting these rods have a Multitude of uses in and around the Garden Check out the Site.
100 Years
Combined experience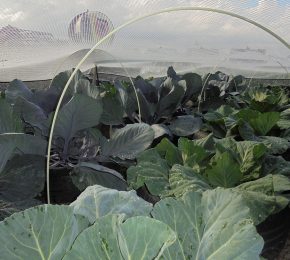 NUMBERS TALK
We are always ready for
a challenge.
Stock Options!
All prepared by us with your crop protection needs in mind!
2.4m Cages Ordered
On Amazon alone in the last year. One of our more popular products!
Got a question, no problem give Keith a call!
01429 420 743
OUR CLIENTS
What clients say about us
Dear Easynets, We have quite a few of your canes which are great to make small covers for the veg and I know that one of our plot holders bought some at Harrogate last year and she loves them. She has MS and sometimes finds it hard to co-ordinate but she told me that she finds them very easy to manage.
At the edible garden show be bought some large cloches and others also a bike plant holder. The cloches are really good and look so nice, I am really pleased with all items purchased from you and would recommend you to anyone that wants items.
Best customer service I have ever had. There was a technical hitch with the item purchased and I sent an email on a Sunday evening; I received a phone call on the Monday at 9am and the problem was resolved. Excellent product, excellent customer service. Very happy to recommend.
I bought some rods and netting at the autumn Harrogate flower show and I can't tell you how happy I am with them, they're so versatile and I do plan to use them all year round in the garden as well as buy some more. The sales people were so down to earth and I would recommend you and your products to anyone no matter how big or small the garden.
Thank you sooo much.
Good item, good service, not much to add when you have one more happy customer. Thank you!
I have put your nets on our blog as everybody has been asking me about them if you go onto our web site at vale road allotment society yup will see them.
Thanks again for your help pal.
Keith I have now received the replacement netting which you kindly sent me. I would add that I have been extremely impressed with both your attitude and efficiency in the matter and would not hesitate to use your service again should the need arise. Regards'
I cannot thank you enough for the speed and generosity with which you dealt with my request. I am thrilled with my nets and with the service you have given me. Can I wish your company lots of well earned success.
Hi. My giant cloche arrived this morning and it was assembled and covering my crops within an hour of receiving. It's a great product and seems to be quite robust and certainly better than products I have tried previously. I even managed to assemble it without help which is quite unusual for me.
Not many butterflies around yet but now I am prepared!
Much appreciated. And by the way your nets and poles are the best on the market. Think you are the only ones who give a generous amount of net to ensure ease of coverage. Thank you
Just wanted to say Thank you ref my recent order. So nice to order a high quality item that is delivered quickly and perfect for the job at a great price. I will continue to recommend you to all on our Allotment.
I got my netting this morning and would like to thank you for great customer service and your generosity in sending so much extra.
I put it on the cloche this afternoon and it looks perfect.
Home